Help To Buy Equity Loan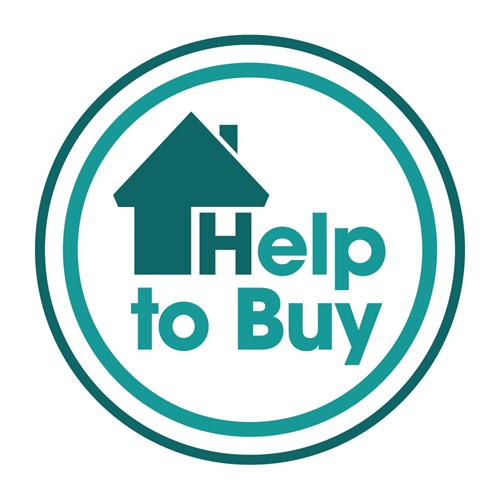 This scheme enables you to buy a new build property with a 5% deposit and borrow up to 20% of the value of the home in the form of an interest free* equity loan from the government. You will then need to raise a 75% mortgage to cover the remaining cost of the home.
Am I eligible?
This scheme is open to both first time buyers and 'next time' buyers looking to purchase a new home and move up the property ladder. The home purchased must be your only residence.
The maximum purchase price for a property is £600,000 and the maximum mortgage given will be 4.5 times income.
At present you will not be able to purchase a home under this scheme if you are looking at doing a part exchange with a developer.

How do I apply?
You do not need to complete an application with Help to Buy South if you wish to purchase a home under the Help to Buy Equity Loan scheme.
Just follow the steps below:
Find a property from a registered developer participating in the Help to Buy Equity Loan scheme.
Once you have decided on the property, complete a Reservation Form with the developer.
You will then need to complete a Property Information Form, which you can get from the developer or Help to Buy South
Send both the Reservation form and the Property Information Form to reservations@helptobuysouth.co.uk or fax to 023 8062 8392
Your application will be assessed and checked that it meets the affordability criteria. If it does, you will then be issued with an Authority to Proceed (ATP) document. Please do not apply for a mortgage prior to receiving this document. The Authority to Proceed document will also confirm the next steps and should be read alongside the Help to Buy Buyers Guide.
What are the costs involved?
As well as your 5% deposit, there will be other costs to consider such as:
           This will be no more than £500 for this scheme
Mortgage arrangement fees
 This will vary depending on your financial advisor and mortgage lender • Valuation fee
             This is a requirement of your mortgage application
              You may be given details of recommended solicitors
            Again, these will vary from property to property
                Don't forget about Council Tax, TV licence and utility bills, for example
What homes are available?
The Help to Buy Equity Loan scheme is available on new build homes only. Approved developers of the scheme advertise on helptobuysouth.co.uk and you will need to make contact with them directly for further information on what homes are available with this scheme.
When do I have to pay the equity loan back?
The term of the loan will run for a maximum of 25 years, depending on the term of your mortgage. At the end of this period the full loan will need to be paid back.
The amount to be paid back will depend on the homes value at the time and you will be paying back the percentage originally borrowed or the percentage that remains outstanding.
For example:
Home purchased for £200,000
20% equity loan received: £40,000
Home now valued at £220,000
20% equity loan to pay back: £44,000
Further information on paying back your equity loan can be found in the Help to Buy Buyer's Guide.
What happens when I want to sell my home?
If you have not yet repaid your equity loan when you sell your Help to Buy home, you will repay the equity loan simultaneously. You are able to sell your home at any time but you will need to have an independent valuation carried out to confirm what it is worth.
Further information relating to what happens after you have purchased your home with the Help to Buy Equity Loan can be found on the helptobuysouth.co.uk website or in the Help to Buy Buyers Guide.
Help to Buy South do not administer the Help to Buy Equity Loan once you have purchased with the scheme. To  get further details on what happens after you have purchased visit  the
website.
*The equity loan is interest free for the first five years, but in the 6th year of ownership, a fee of 1.75% of the equity loan based on the market value at the time you purchased is payable monthly, rising annually by the increase (if any) in the Retail Price Index (RPI) plus 1%. This is applicable if you have not paid back your equity loan by the end of year 5. An illustration will be given to you at the time of purchase.  You must pay a monthly management fee of £1 per month from the start of the loan until it is repaid.
Contact Us
If you require any further information please get in touch here